San Diego Restaurants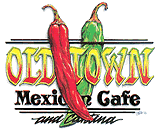 Old Town Mexican Cafe
Phone: 619.297.4330
Address: 2489 San Diego Ave
Mexican food. Every dish at Old Town Mexican Café is prepared with fresh ingredients from authentic recipes.
Casa Guadalajara
Phone: 619-295-5111
Address: 4105 Taylor Street
Award winning regional Mexican cuisine. Delicious seafood specialties. Strolling mariachis. Margaritas. Festive atmosphere.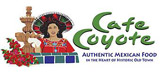 Cafe Coyote
Phone: 619-291-HOWL (4695)
Address: 2461 San Diego Avenue
Traditional Mexican food in the heart of Historic Old Town.
Fred's Mexican Cafe
Phone: 619-232-TACO (8226)
Address: 527 5th Ave.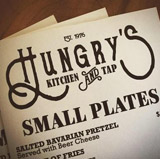 Hungry's Kitchen & Tap American Restaurant
Phone: 619-298-0133
Address: 2547 San Diego Ave
Casual attire, traditional American food

Rust General Store & Bistro
Phone: 619-295-RUST
Address: 2720 Calhoun St.
1860s inspired, shop, breakfast baked goods, sandwiches, beverages
Carnita's Snack Shack
Phone: 619-696-PORK
Address: 1004 North Harbor Drive
The "Snack Shack", as it's affectionately called, serves up thoughtfully-sourced, pork- centric American cuisine and local craft beers in a fun, no-fuss environment. The Embarcadero location offers a full bar program and panoramic views of the San Diego harbor.
Seaport Village
Phone: 619-235-4014
Address: 849 West Harbor Drive
Most any craving can be satisfied here. Dine at any of four restaurants or nibble, snack or chow down at more than a dozen smaller eateries.
Marion's Fish & Seafood Restaurant
Phone: 619-233-1143
Address: 879 West Harbor Drive
A waterfront village just isn't complete without a quaint seafood place. At Marion's, you'll find many great seafood and fish dishes and a selection of beer and wine – All ready to be enjoyed on their bay terraces overlooking Coronado.
Gelato Paradiso (Headquarters)
Phone: 619-702-0052
Address: 789 W Harbor Drive #134
Rotating menu of seasonal American dishes alongside international wines in an upscale setting.
Ghirardelli Chocolate Shops
Phone: 619-234-2449
Address: 643 5th Ave.
Ice Cream and Chocolate Shop
The Old Spaghetti Factory
Phone: 619-233-4323
Address: 275 5th Avenue
Experience complete house-made Italian meals at one reasonable cost in a lively and charming atmosphere. Catering and banquet facilities available.
Hotel del Coronado
Phone: 800-HOTELDEL
Address: 1500 Orange Avenue
Sheerwater restaurant offers California coastal cuisine. 1500 OCEAN restaurant features the freshest Southland Coastal Cuisine. The Crown Room offers an award-winning Sunday Brunch, holiday celebrations and special events.
MCP's Irish Pub
Phone: 619-435-5280
Address: 1107 Orange Ave.
Irish Pub & Grill; Sports on six 19″ screens as well as live music daily.
Lobster West
Phone: 619-675-0002
Address: 1033 B Avenue, #102
Lobster West is bringing New England's love affair with lobster to the West Coast.
Miguel's Cocina
Phone: (619) 298-9840
Address: 2444 San Diego Ave, San Diego, CA 92110
Enjoy a refreshing hand-shaken margarita and genuine, mouthwatering Mexican meal.
Harney Sushi
Phone: (619) 295-3272
Address: 3964 Harney St, San Diego, CA 92110
Energy infuses this popular sushi eatery offering a variety of rolls & creative cocktails.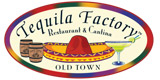 Old Town Tequila Factory Restaurant & Cantina
Phone: (619) 260-8124
Address: 2467 Juan St, San Diego, CA 92110
Festive eatery with rooftop views offering familiar Mexican fare & special edition tequila.
Casa de Reyes
Phone: (619) 220-5040
Address: Old Town San Diego State Historic Park, 2754 Calhoun St, San Diego, CA 92110
Overlooking a historic park, this Mexican cantina offers outdoor dining in a lovely garden.
Rockin' Baja Lobster
Phone: (619) 260-0305
Address: 3890 Twiggs St, San Diego, CA 92110
Coastal Cantina Old Town – Inspired by the dishes of Baja's Puerto Nuevo fishing town, this fish & lobster taco shop bustles.
Hyatt Regency Mission Bay
1441 Quivira Rd.
619-224-1234
Hyatt Regency Mission Bay Spa and Marina's Red Marlin Restaurant offers amazing waterfront dining.